By Christine Harding, Assistant Director of College Success
This summer, Class 19 Fellows were engaged in a six-week course where they learned about four issue areas exacerbated by the COVID-19 crisis in NYC: education, prison reform, healthcare, and food security. The final presentations featured four nonprofit proposals crafted by students, addressing the four issues addressed in class. Student presentations reflected a genuine understanding of the interconnectedness of societal issues and nonprofit elements, as well as the power of nonprofits in serving as effective levers of change.
Presentations were evaluated by Olivia Nunez (Chief Program Officer, Breakthrough NY), David Andersson (Next Generation Board Member), and John Green (Executive Director, TEAK Fellowship). Although all of the judges were impressed by the level of depth and research that went into each of the projects, the winning team, The Garden Table wowed the judges with the specificity of their nonprofit model which proposed joint education and community garden efforts in order to address food insecurity in New York City. 
I was impressed by the transformation of student opinions over the course of six weeks; from curiosity to skepticism, frustration, and ending off with cautious optimism. Leaving the course, students are more determined than ever to tackle these important and pressing issues, but aware of the obstacles that lie ahead. I'm grateful to TEAK Class 19 for your thoughtful insights and serving as pioneers for the Civics course!
Learn about each NPO:
Garden Table (Food Security Group) (WINNER):
Group Members: Mikai Spencer, Laure Mandiamy, Miguel DeJesus, Israel Arthur, Mohamed Diallo, Joel Lovell
The official mission statement of the Garden Table is to create local food gardens in low-income communities. We also hope for the citizens of these communities to be conscious of and maintain the healthy food choices they make!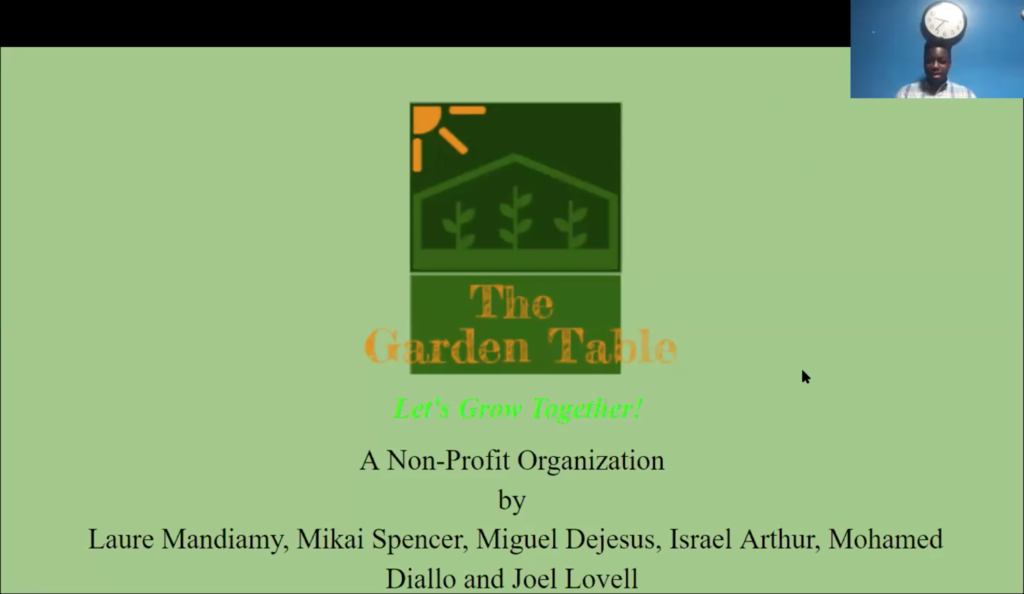 Center for Change for Wrongful Convictions (Prison Reform Group):
Group Members: Jada Grant, Nylah Lee, Norelys Baez, Fatoumata Diallo, Inan Fahmid, Tanvir Islam, Awa Diop
The CCWC will advocate for those wrongfully incarcerated with unjust sentencing by promoting their stories and providing legal representation. By reducing or terminating the sentencing of our clients, we will decrease the numbers that contribute to mass incarceration.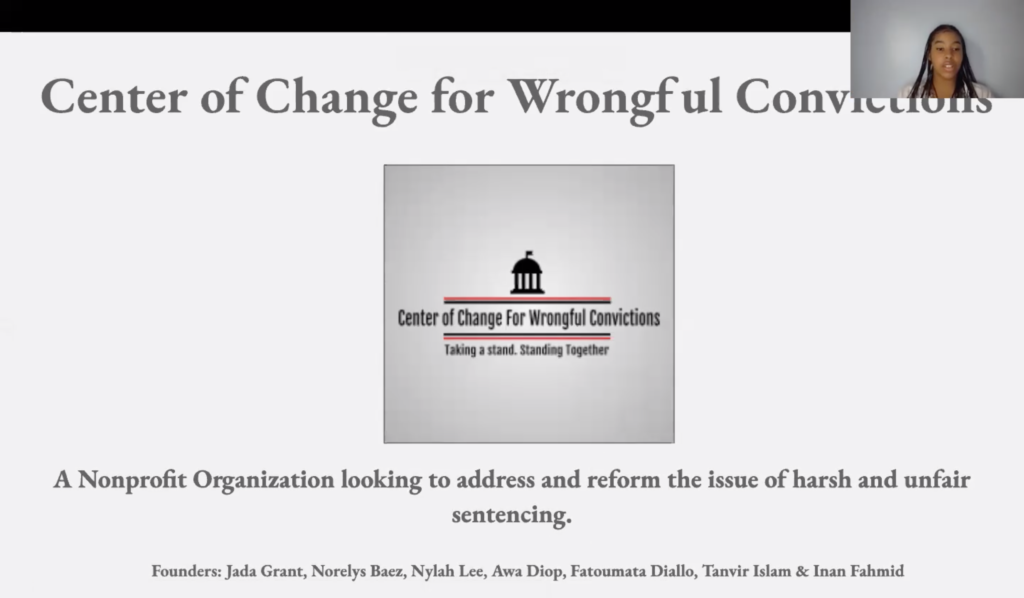 The Quentin Young Organization (Healthcare Group):
Group Members: Amah Assoumou, Kwaku Agyapong, Daniella Pozo, Tyler Martinez, Sohani Houssain, Maridie Niare
The Quentin Young Organization feels that proper access to healthcare is a right despite socioeconomic status, race or gender. Our goal is to provide low-income  minority communities in Brooklyn with education about the healthcare system and widen accessibility to healthcare by providing medical advisors and funding to individuals. We hope to bridge the gap between sufficient healthcare and minority/low-income families.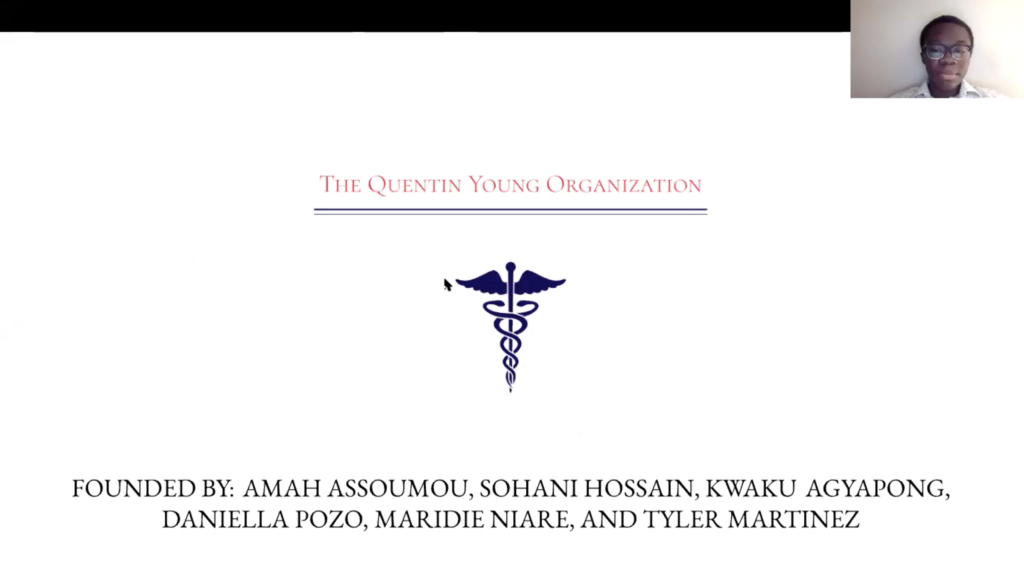 The John Green Project (Education Group):
Group Members: Maryam Albakry, Jabari Halls, Chloe Myrick-Ellis, Nidhish Jain, Amna Tariq, Isaiah Williams, Ida Jobe
The John Green Project serves and educates driven low-income students by providing them with resources and helping students find their passion, so they can develop relationships within their community and beyond.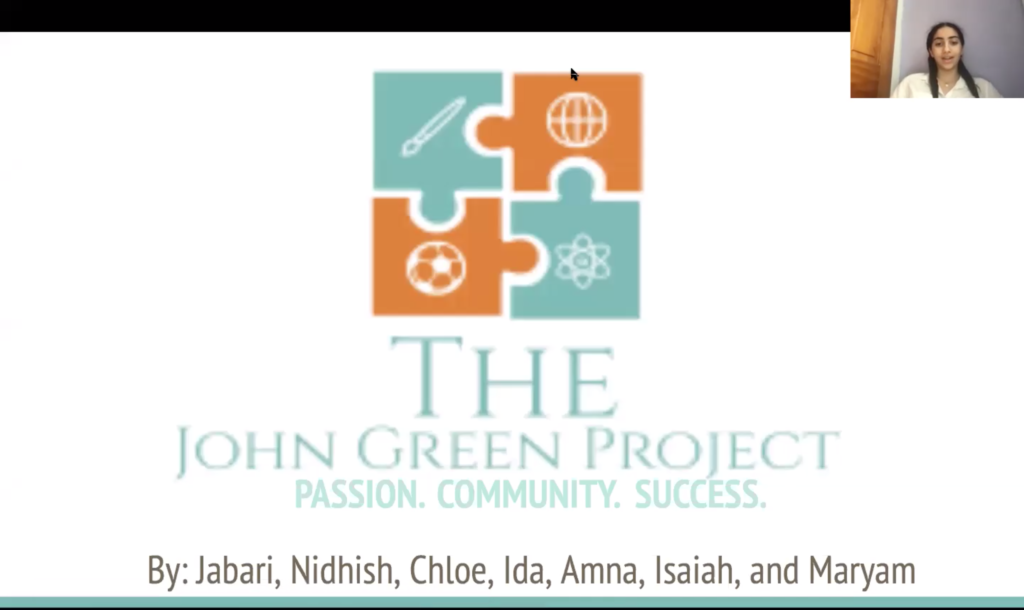 If you are interested in learning more about the course, reach out to Christine Harding, Assistant Director of College Success.