TEAK provides four years of comprehensive programs and services to support high school students in competitive academic environments and to prepare them for admission and success at selective colleges. In addition to the programs listed below, students continue to participate in the Mentor Program and arts programming.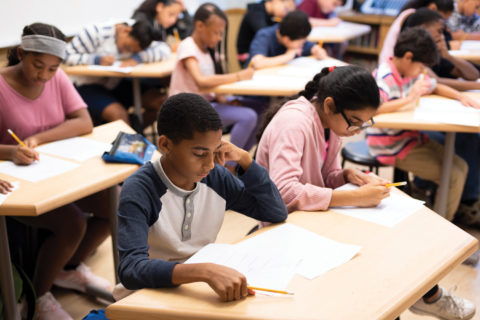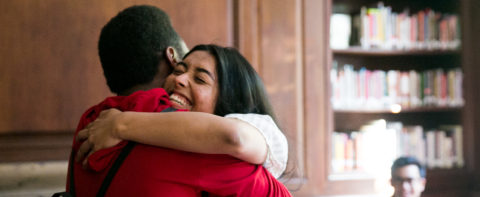 Check-Ins, High School Visits & Fellows' Forums (9th – 12th Grade)
---
TEAK Deans are in regular communication with students through email, phone, and in-person check-ins, as well as school visits. TEAK sets high academic standards for students and monitors school progress and grade reports. Students also attend Fellows' Forum group meetings at TEAK to share their experiences with a strong peer network, strengthen critical thinking and study skills, and participate in leadership development activities.
Specialized Tutoring at TEAK (9th – 12th Grade)
---
This one-on-one tutoring program addresses academic challenges and helps students work toward subject and skill proficiency, future college admissions, and the transition to college-level work. TEAK also provides short academic modules for small groups of students over the summer during high school to prepare students to excel in upcoming courses, such as Chemistry and Calculus, as well as college entrance examinations.
Public Service (9th – 12th Grade)

---
Public service is an essential pillar upon which students' leadership development is based. All students make a commitment to complete 115 hours of service in their home or school communities during high school. Through individual volunteer work and group projects with TEAK addressing issues such as hunger, health, education, and the environment, students make a significant impact on the world around them.
Learn more:
Morgan McKinzie Summer of Service
Summer Enrichment Experiences (Summers after 9th – 12th Grade)

---
Every summer during high school TEAK students participate in engaging, enriching activities. TEAK supports students in the activity of their choosing during the summer after 9th grade. All students complete a public service internship during the summer after 10th grade. They can then choose among outdoor leadership experiences, travel abroad opportunities, pre-collegiate academic programs, and paid internship experiences that TEAK coordinates in subsequent summers.