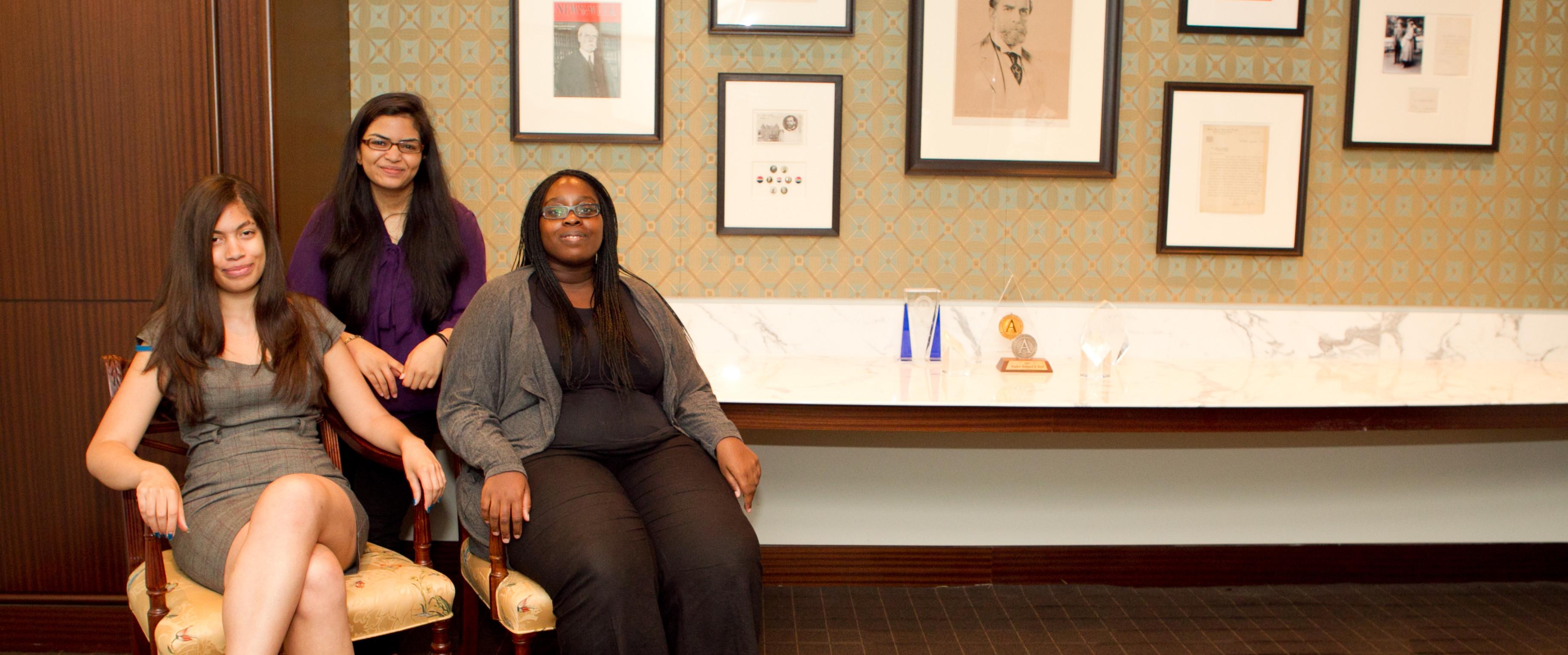 Internship experiences are vital to a well-rounded education​ and provide students with the opportunity to learn and grow in fast-paced, real world environments.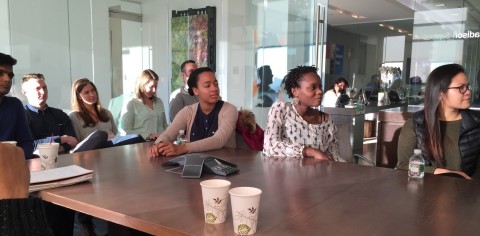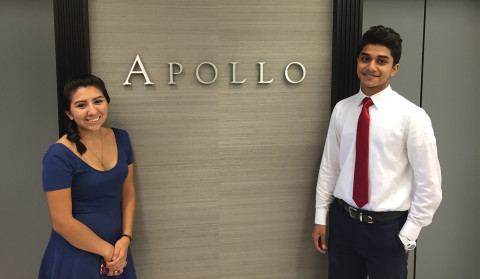 Working outside of the classroom allows students to be exposed to different careers, learn from professionals, and develop lifelong skills. Through different internship opportunities facilitated by TEAK, students gain valuable skills, perspectives, and experiences while also making a difference at their host sites, with some students earning full time employment at their internship sites.
Morgan McKinzie Summer of Service
---
Students impact their communities through volunteer and service learning projects throughout their time at TEAK . During the summer after 10th grade they complete an in-depth, six-week internship at a non-profit organization or government agency. The Summer of Service Program provides organizations with over 175 hours of service while students gain experience in the professional world.
TEAK has partnered with the following organizations:
American Civil Liberties Union
American Museum of Natural History
Association to Benefit Children
Brooklyn Hospital
Carter Burden Center for the Aging
Clinton Foundation
GO Project
Hospital for Special Surgery
Human Resource Administration
New York County District Attorney's Office
TEAK Fellowship
For more information, contact Nina Glickman, Assistant Director of High School Programs, [email protected]
Fun Fact
Since inception, students have served over 50,000 hours through TEAK's Public Interest Internship program.
High School Internship Program
---
Attaining a summer internship can be difficult because access to opportunities is often limited. The High School Internship Program at TEAK was developed to challenge barriers of professional access and offer internship opportunities to Fellows at institutions where they can earn money for the following school year. Fellows are eligible to participate in the summers after their eleventh and twelfth grade school years. TEAK matches eligible students with 6-8 week paid summer internships at participating companies varied in size and industry.
A typical internship will include:
Hourly salary of minimum wage or higher
6-8 week commitment over the summer months
35-40 hour work week
A designated supervisor
Job duties and responsibilities appropriate to the company
Exposure to a professional setting
TEAK has partnered with the following organizations:
A&E Real Estate
Apollo Global Management,LLC
Asphalt Green
Blue Wolf Group
Deloitte
Deutsche Bank
Hospital for Special Surgery
Hughes Hubbard & Reed
Kleinfeld Bridal
National Minority Business Council
Simpson Thacher & Bartlett
Société Générale Corporate & Investment Banking
S&P Capital IQ
TD Ameritrade
Town Hall
Writers House LLC
The 40/40 Club
For more information on how your company can host a high school intern, contact Vanessa Greer, Director of College Success, [email protected]
"He was a pleasure to work with and very professional. He did a wonderful job, very detailed oriented and hard-working. I would recommend him without reservation."
– High School Internship, Director of Development
Professional Advancement Program | College Internships
---
TEAK provides students attending colleges with professional development opportunities through internship experiences and workshops. The goal of the internship is for every College Scholar to learn more about a career field they are interested in pursuing while being a valuable resource to their host company. TEAK works closely with the Scholars and participating companies to ensure that the most compatible candidates are presented for consideration. Hiring decisions are at the discretion of the host company. Once hired, TEAK monitors job performance and provides ongoing support to the intern and host companies. Each internship is designed by the host company according to its needs. For more information on how your company can host a college intern, contact Natalie Greenhouse, Director of Career Programs.
A typical internship will include:
Hourly salary of minimum wage or higher
8-10 week commitment over the summer months
35-40 hour work week
A designated supervisor
Job duties and responsibilities appropriate to the company
TEAK has partnered with the following organizations:
A&E Real Estate
Apollo
Atlantic Records
Breakthrough Collaborative
Capco
Community Preservation Corporation
The Corcoran Group
Core Media Group
Edelman
Epsilon
Guidepoint
HBO
Hughes Hubbard & Reed
Ipreo
The Jed Foundation
LaForce + Stevens
Memorial Sloane Kettering Cancer Center
MSNBC
Paul Weiss Rifkind Wharton & Garrison
Penguin Random House
Plough Penny Partners
RBC Capital Markets
Simpson Thacher & Bartlett
Société Générale Corporate & Investment Banking
S&P Capital IQ
Success Academy Charter Schools
TD Ameritrade
Uncommon Schools
Viacom Media
For more information on how your company can host a college intern, contact Natalie Greenhouse, Director of Career Programs [email protected]
"I'm so grateful to have had this intern during the summer. She was extremely helpful and became an asset especially since my area at work truly needed the extra hands. She was proactive and displayed excellent analytical skills. She went beyond what she was assigned to do and it made my review process easier and more efficient. I loved having her."
– College Internship Host, Accountant