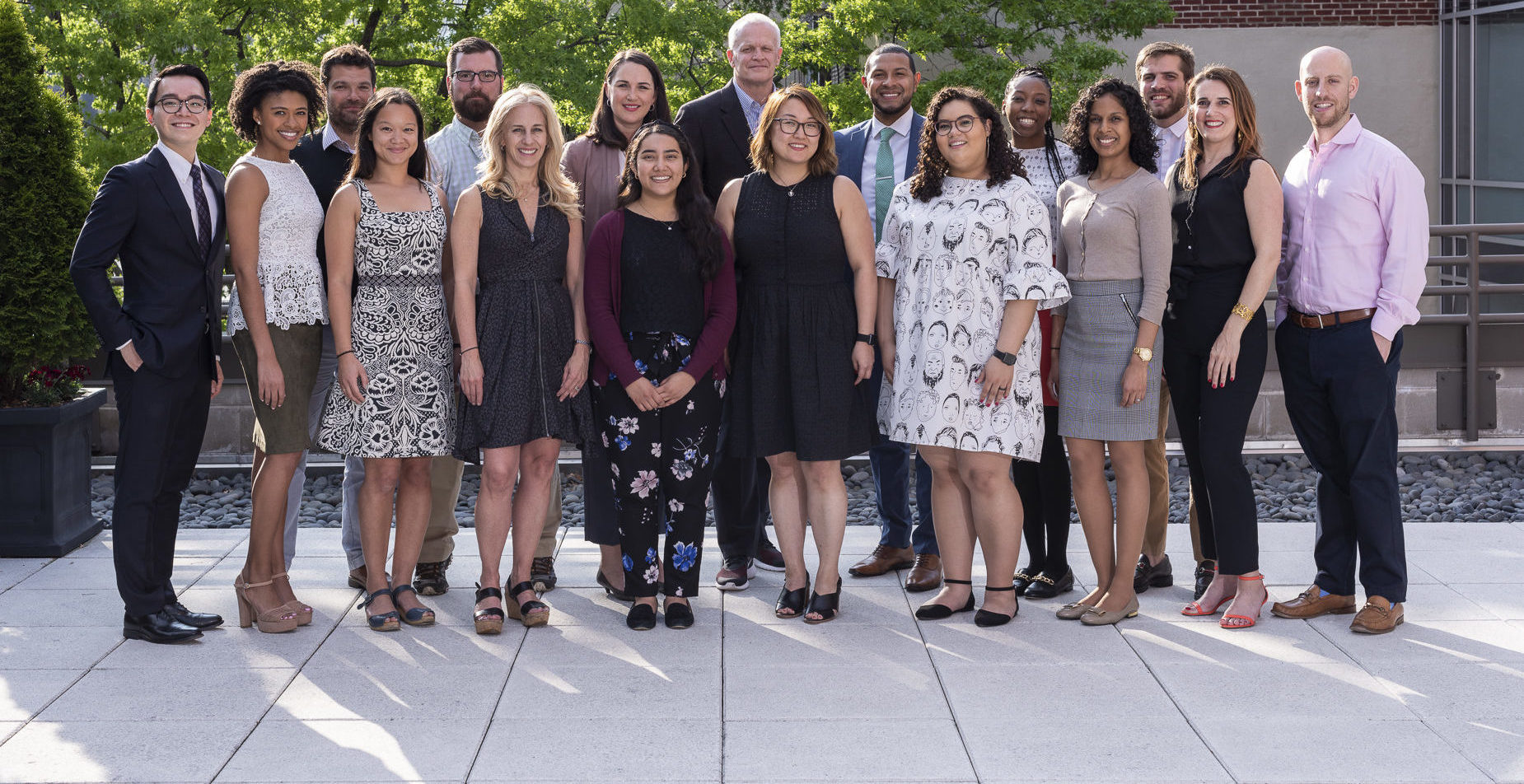 TEAK staff are talented individuals who bring diverse perspectives, breadth and depth of knowledge, and a shared passion for helping bright, motivated students access high quality education and thrive in their educational and professional pursuits. With an open door policy, staff also welcome opportunities to share our experience, expertise, and best practices. Feel free to contact us if you wish to visit the office, discuss particular aspects of our programming, or partner on projects related to our college access and success work.
Dr. Denise Brown-Allen

Executive Director

Dr. Denise Brown-Allen

Executive Director

Dr. Denise Brown-Allen brings 25 years of experience to TEAK as she becomes its fourth Executive Director, beginning her tenure in July 2021. Before joining TEAK, Denise served as the Associate Head of School/Head of Upper School at the National Cathedral School. Denise was responsible for the academic and school life programs for students in grades 9 through 12 and academic departments for grades 4-12. She worked closely with her counterpart at St. Alban's, the adjoining boys' school, to coordinate programs between the two schools. She was charged with coordinating multiple task forces to implement the school's strategic plan, overseeing the academic technology programs, and promoting methods of supporting students' academic, social, and emotional well-being.  While she embraced her responsibilities as a school leader from 2016 through the end of the academic year in 2021, Denise cherished the opportunity to work closely with students as a teacher and faculty advisor. Denise is the proud product of Catholic schools ranging from the Blessed Sacrament School in Newark to Marylawn of the Oranges Academy and Seton Hall University in South Orange, NJ. Denise has served her Alma Mater, Marylawn, as a member of the Board of Trustees and Co-President of the Marylawn Alumnae Association. While at Seton Hall, Denise pledged Delta Sigma Theta and is a Golden Life Member of the sorority. After completing her bachelor's degree in Mathematics, Denise began her corporate career as an entry-level programmer with New Jersey Bell. She rose through the management ranks to become Director of Software Development.  While employed with Bell, she earned her Master's in Business Administration in Marketing at Farleigh Dickinson University. Denise transitioned into her second career, teaching, when she joined the Montclair Kimberley Academy (MKA) faculty in Montclair, NJ.  She began as a math and computer science teacher and ultimately served as Mathematics Department Chair. During her tenure at MKA, she held several administrative positions such as Dean of Student Life, Dean of Students, Associate Director of Admissions, Associate Director of College Counseling, and Assistant Head of the Upper School. However, her most satisfying roles were that of teacher, advisor, and faculty adviser to the Peer Leader Program, Habitat for Humanity, and Shades of Color clubs. Ever seeking excellence in her professional pursuits and new opportunities for learning, Denise returned to Seton Hall to work toward her doctorate in educational leadership and administration, which she completed in five years while working full-time. Her dissertation, "A Quantitative Descriptive Study of the Academic Achievement of Black Students in Nonpublic Secondary Schools," examined the achievement gap between black and white students in nonpublic schools. Denise was named an Edward E. Ford Fellow in the National Association of Independent School's Aspiring Heads Program in 2006.  As a Fellow, Denise continued her efforts to develop a comprehensive Service Learning Program at The Montclair Kimberley Academy.  Denise spearheaded the creation of the school's unique partnership with the TEAM Academy charter school in Newark.  Through this program, students served as math tutors and provided art classes and music lessons for TEAM Academy students, while faculty served as mentors to eighth-graders who wished to pursue admission to independent schools. During her tenure as the Montclair Kimberley Academy's Upper School Community Service Project Coordinator, students shared her commitment to community service through volunteer efforts benefiting numerous charities. Denise has led work teams of students and faculty to participate in Habitat for Humanity building projects in Newark, Paterson, Philadelphia, North Carolina, Mississippi, and Mexico. In her honor, Montclair Kimberley established the Dr. Denise Brown-Allen Community Service Award to recognize graduating seniors with exemplary records of service during their high school years. After nearly 15 years of service to Montclair Kimberley Academy, Denise was ready to seek new administrative challenges. She accepted the position of Upper School Director at the Pingry School in Martinsville, New Jersey, in July 2009. She introduced the Pingry community to service opportunities with nursery and elementary schools in Newark, including the 100 Legacy Academy Charter School. She served as Vice President of the Board of Trustees. She continued her commitment to global service through her leadership of a contingent of faculty to work with African teachers in Cairo, Egypt, during the summer of 2010. Denise and her husband, Douglas, are empty-nesters who reside in Maplewood, NJ. They are proud of their two grown sons, Daniel, a graduate of the University of Virginia, and Dorian, a Dartmouth College graduate who has successfully embarked on their respective careers. Denise enjoys spending time with family, discovering new hiking trails, a good book, and long days on the beach in Martha's Vineyard.

Daniel Blednick

Senior Director of College Guidance

Daniel Blednick

Senior Director of College Guidance

Dan earned his Bachelor's degree from Amherst College and his Master's degree in Sports Management from the University of Massachusetts at Amherst.  He served as the Assistant Baseball Coach at Amherst College for two seasons, played four years of professional baseball in the German Bundesliga, and also was an assistant coach for the Great Britain national baseball team.  Since joining the TEAK staff in 2006, Dan has guided over 350 TEAK Fellows through the college admission process while helping their families secure more than $75 million in need-based financial aid.  In addition, Dan has completed the Developing Leaders Program at Columbia University School of Business, the Harvard Summer Institute on College Admissions and has presented at many national and regional conferences.  Currently, Dan sits on Policy Boards at both Amherst College and Brown University and has been a frequent contributor to national articles on college access and financial aid.  Dan thinks the Yankees are awesome, is an avid stoop gardener, and can recreate his Italian grandmother's meatball recipe perfectly. 

James Bravo

Director of Admissions

James Bravo

Director of Admissions

James Bravo is a graduate from Baruch College/CUNY with a BA in Psychology, where he was also part of the Percy E. Sutton SEEK Program and Urban Male Leadership Academy (UMLA) Scholars Program. James is currently pursuing his Master of Science in Education in Higher Education Administration at Baruch College/CUNY with the vision of continuing to support students of color having equal access to secondary and post-secondary education. James has served as Program Coordinator of the UMLA Scholars program of Baruch College, which entails providing access for Black and Latino, men of color, the opportunity to become leaders in their respective field of interest and communities. James served as Program Coordinator for four years leading projects such as their mentor-mentee program, co-facilitation of their "Brotherhood" workshops, professional development events, and admissions. James has also been fortunate to be a co-presenter at NASPA's 100th Year Anniversary Conference, where the team got to present to a national audience of the UMLA Scholars Program and its best practices. James's transition into TEAK Fellowship continues to support his vision and a personal mission of helping students from low-economic backgrounds have the opportunity to excel academically and professionally.

Oyé Carr, PhD

Senior Director of Middle School Academy

Oyé Carr, PhD

Senior Director of Middle School Academy

Oyé comes to TEAK with experience in the public and private sectors.  A graduate of St. Paul's School and Wesleyan University, Oyé was a founding director of one of the early Summerbridge (now Breakthrough) programs in Portland Oregon before leaving to become a founding teacher at City On A Hill Public Charter School in Boston. Oyé stepped away from education to earn a M.A. in History and a PhD in Comparative Modern African Politics from Boston University. He used this expertise while working for the US Department of Defense as a Senior Research Advisor to US African Command in Djibouti and Germany. At the same time, he and his wife opened MODSquad Cycles, at that point the only bicycle shop available to Harlem residents. Before coming to TEAK, Oyé taught US History at Brookline High School in Brookline Massachusetts and served as Lead Teacher in the African American Latino Scholars Program. Oyé was a Fulbright Scholar, a Boston University MLK Fellow, and is a Fellow of the Institute for the Advancement of Social Sciences at Boston University. He is an avid cyclist and lives with his family in Harlem NY.

Scarlett Ferman

Assistant Director of Student Growth and College Guidance

Scarlett Ferman

Assistant Director of Student Growth and College Guidance

Born and raised in New Jersey, Scarlett has always been interested in the intersection of youth development, empowerment, and justice. She earned her Bachelor's degree in Sociology and Education from Sarah Lawrence College in 2017. While at SLC, she began interning for youth development organizations including Free Arts NYC and Groundwork Hudson Valley, which solidified her conviction that youth development was the right path for her. After graduating, Scarlett moved to the Bay Area and began working as a Program Manager with Spark, a career exploration and self discovery program. She coordinated mentorships between students at East Palo Alto middle schools and professionals at Silicon Valley companies like Google, Facebook, and Sony. After returning to the East Coast, Scarlett began serving as an NYU College Advising Corps College Advisor at W.H. Maxwell CTE High School in Brooklyn. For three years, Scarlett helped guide more than 400 students through the college and future planning process with joy and success. She is very excited to continue this trajectory with TEAK. When she is not working, Scarlett can be found cooking, caring for her houseplants, reading on the train, watching TV, or spending time with her partner and their dog.

Lauren Girshon

Deputy Director of External Relations

Lauren Girshon

Deputy Director of External Relations

Lauren Girshon is a strategic thinker with diverse experience who fuses creativity with strong business acumen to achieve results. She was born in the Bronx, raised in the suburbs of New York City, and currently lives with her family in Manhattan. She graduated from Washington University in St. Louis with a B.A. in Art History. After graduation, she started her career at Goldman Sachs in London and has subsequently worked in various industries, including non-profit. She loves being part of an organization that believes in the potential of every child and which aims to provide equal educational and college access.

Vanessa Greer

Director of College Success and Student Support

Vanessa Greer

Director of College Success and Student Support

Growing up in Brooklyn and attending public school, with a mother who was an educator, Vanessa developed a passion for education. Vanessa earned her BA in Africana Studies with a minor in Education from New York University. After graduation, Vanessa joined AmeriCorps VISTA, where she served at Jumpstart for Young Children in New York City. After her year of service, Vanessa pursued her Master's degree in Social Work from New York University. Prior to joining TEAK in 2014, Vanessa was the Director of The Workplace Mentoring Center at Big Brothers Big Sisters of NYC, connecting at-risk NYC public middle and high school students with highly qualified corporate mentors to help students reach their full potential. During that time, Vanessa completed the Mentor Supervisor Certificate Program through Fordham University in conjunction with Big Brothers Big Sisters of NYC and the Developing Leaders Program at Columbia University School of Business. Vanessa enjoys traveling and learning about different cultures as well as spending time with family, friends, and her adopted dog, Lola. 

Christine Harding

Associate Director of College Success

Christine Harding

Associate Director of College Success

Christine's interest in education access, equity and advocacy began at home in Newark, NJ. She earned her BA in Politics and History from Mount Holyoke College in 2016. Following graduation, she returned home to serve as an AmeriCorps VISTA at the Newark City of Learning Collaborative (NCLC). At the NCLC, Christine co-launched the Pathways to Achievement and Success Program during her VISTA year and led the program for the next year and half as the Program Associate. During this time, she also earned her MA in Sociology and Education from Teachers College, Columbia University. Outside of work, Christine enjoys cooking meals for her family and friends, performing improv around the city and spending way too much time on Twitter.

Amie Sillah

Assistant Director of Student Growth

Amie Sillah

Assistant Director of Student Growth

Born and raised in The Bronx, Amie Sillah has multiple interdisciplinary passions in art, social justice, and education. Amie is an alumna of The TEAK Fellowship a part of Class 13. With the help of TEAK, Amie attended The Hewitt School, an all-girls private school in NY, and here fostered her passions in gender equity and visual arts. Amie went on to attend and obtain a Bachelor of Arts from Bowdoin College. At Bowdoin, Amie studied Gender, Sexuality and Women's studies, Visual Arts, and Sociology. During her time at Bowdoin, Amie was a fellow of the Mellon Mays Undergraduate Fellowship for two years and focused her academic research on the methods of cultural preservation for black women artists in the United States. Also, Amie was on leadership teams for several groups on campus, including Residential Life and affinity clubs. Additionally, during her time at Bowdoin, Amie enrolled abroad at Studio Arts College International in Florence to study visual arts and founded an art affinity group on campus called "Black Lady Art Group." Amie is excited and determined to use her experiences as a former TEAK student to assist students during this unique time and journey through middle school. Outside of work and academic interests, Amie enjoys watching lots of TV, baking new desserts, traveling, and always trying something new. 

Michelle Kim

Senior Director of Business Operations

Michelle Kim

Senior Director of Business Operations

Michelle transitioned from finance to the nonprofit sector, when she joined The Father's Heart as Operations Manager in 2012. While working in the nonprofit sector, she saw the positive impact of education on the trajectory of a student's future. Before joining TEAK, she held a number of roles in nonprofit organizations, most recently with FoodFight as Director of Operations. Prior to joining the nonprofit sector, she was Vice President of Product Management at Deutsche Bank. Prior to Deutsche Bank, Michelle held a number of roles at OppenheimerFunds and Morgan Stanley. She holds a BA in psychology from Smith College and an MBA from New York University's Stern School of Business. She has also previously served on the Young Professionals Network for Open Hands Legal Services and the Leadership Council for the Beginning with Children Foundation.

Lesley Loor

Director of Middle School Operations

Lesley Loor

Director of Middle School Operations

A proud Bronx native, Lesley has utilized her experiences growing up in a low-income household to encourage young people in spite of the hurdles they face. She graduated from Barnard College in 2011, earning a Bachelor's in Urban Studies with a concentration in Sociology. Soon after graduation, Lesley worked full time at a local non-profit in the South Bronx where she counseled, trained, and mentored at-risk youth for two years. Looking to increase the positive impact she had in low-income communities and gain the skills to become an effective non-profit leader, Lesley decided to return to school in 2015 and earned her Master's in Public Administration two years later from the Marxe School of Public and International Affairs at Baruch College. Prior to joining TEAK in October 2018, Lesley worked for nearly five years at The New York Public Library. During her tenure at the Library, she developed and implemented teen programming and managed the logistics of a site-wide STEM-based after-school program. In her spare time, Lesley performs community service, reads, spends time with her family, and searches for deals for her next international vacation!

Ridie Markenson

Interim Director of Student Growth

Ridie Markenson

Interim Director of Student Growth

Prior to joining TEAK in 2021, Ridie spent 27 years working in independent schools. A graduate of St. Andrew's School and Syracuse University, she began her career in the admission office at a boarding school, where she also lived in a dorm, coached three seasons, and advised the school paper. Ridie moved to NYC in 1998 and completed her MA at Teachers College while working in the admission office at a day school. Her desire to work closely with students and families led her to become an English teacher, a dean of students, and most recently, a high school principal. She is excited to bring her experience developing student leaders and her passion for educational equity to the TEAK team. In her free time, Ridie enjoys biking, baking, and curling up with a good book.

Megan Aguirre

Assistant Director of Admissions

Megan Aguirre

Assistant Director of Admissions

Born and raised in Queens, Megan is a proud alum of NYC public schools. She attended the University at Buffalo through the Educational Opportunity Program (EOP) where she earned her BA in Psychology with double minors in Latin American studies and Theatre Arts. Her passion for supporting students began when she interned at Florida International University in their Summer Treatment Program providing behavioral therapy to children in pre-k. Continuing her work with children, Megan served as a Parent Coordinator at Harlem Prep Elementary before transitioning to Higher Education with a position at Cornell University. She earned her MSEd in Higher Education Administration from Baruch College in 2019 focusing on student college access programs and resources primarily for first-generation and low-income students. She is excited to be at TEAK and play a part in supporting students! In her spare time, Megan likes to read, eat salt and vinegar chips, listen to podcasts, and scroll through twitter.

JanCarlos Pinales

Admissions Counselor

JanCarlos Pinales

Admissions Counselor

Born and raised in the Bronx, JanCarlos has utilized his passion for social justice to motivate and invigorate students despite their struggles. JanCarlos' life changed after joining TEAK's thirteenth class, where he saw the importance of equal education no matter one's differences. JanCarlos recently graduated from Wesleyan University where he earned his Bachelor of Arts in Political Science with a concentration in Comparative Politics. While there, he became a Mellon Mays Fellow and was able to conduct research on 1970s Bronx hip hop culture, and question how hip hop served as an artistic response to living in a necropolitical environment. He spent every summer of college conducting archival research through internships in New York City, Capetown, South Africa, and Amsterdam, Netherlands. In his free time, JanCarlos has a passion for dance. Throughout his college years he was the president of two dance teams and now actively takes dance classes. Joining the TEAK family has been a full circle for JanCarlos and he cannot wait to learn and grow alongside his colleagues.

.

Bernadette Sarlo

Director of High School Placement

Bernadette Sarlo

Director of High School Placement

Bernadette is a proud NJ native who began her career in educational access at New Jersey SEEDS in 2008. While at NJ SEEDS, she completed her College Counseling certification from the University of California - San Diego. In 2015, she went on to work at George Jackson Academy, an independent middle school for talented low-income boys. When she is not working with students to find educational opportunities, she loves to travel with family and friends.  She is excited to reunite with John Green, who was her Head of School many, many years ago at the Peddie School. After graduating from Peddie, Bernadette went on to attend Colgate University. 

Maria Santana

Associate Director of Student Growth

Maria Santana

Associate Director of Student Growth

Maria Santana is a Dominican and Haitian Brooklyn native. She studied Fashion Design at The High School of Fashion Industries. Then attend The City College of New York where she studied Law and psychology. Maria has dedicated the last 6 years of her career to youth development work that inspired young people to strive for social change and equity. She joins the TEAK Fellowship because she is hoping to support the team in uplifting youth voices and encouraging their success through middle school into their higher education careers. In her free time, Maria is hanging out with friends and family discussing the hottest Netflix shows, laughing at memes + TikToks, or making a cup of coffee.

Wyndy Sloan

Director of Special Projects

Wyndy Sloan

Director of Special Projects

After graduating from the University of Texas at Austin with a degree in advertising, Wyndy moved to New York to pursue her dream of living in the big city and pursuing a career in the creative industry. After spending several years at leading fashion and entertainment magazines, she joined The Sloan Group where she spent 10 years as the creative director, leading an award-winning team of talented creatives working primarily for clients in the youth and entertainment industries. In 2008, looking for a new and rewarding challenge, Wyndy began her career in the nonprofit sector working at Madison Square Boys & Girls Club as the Director of Marketing and Communications then at the West Side YMCA as the Senior Director of Fund Development, Communications and Membership. Wyndy's passion for helping young people reach their full potential led her to join TEAK in 2015. She enjoys spending time with her husband and three kids, playing tennis and seeing the world.
Join Our Team
Current Openings