We're delighted to announce that, as of January 1, Robert Kalsow-Ramos and Matthew Stopnik were appointed Co-Chairs of TEAK's Board of Directors and John Green, Kim Koopersmith, and Adam Weinstein joined as Board Members. Each brings a wealth of knowledge and experience to our leadership team and we're deeply grateful for their commitment to TEAK!
John Green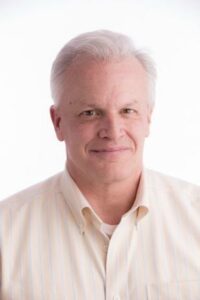 John is a Search Consultant at RG175, a leadership and governance consulting firm for independent schools all over the country, and international schools around the world. Previously, John served as TEAK's Executive Director for six years. Under John's Leadership, TEAK developed and funded a strategic plan to grow the Fellowship by 50% over a ten year period.
Prior to TEAK, John worked for 32 years at independent boarding schools Fessenden School, Western Reserve Academy, St. Paul's School, and Peddie School. At Fessenden, Western Reserve, and St. Paul's, John played nearly every conceivable role in a residential school, including teacher, coach, dormitory supervisor, department head, director of college counseling, director of admissions, and dean of faculty.
In 2001, John was appointed to serve as head of school at Peddie in Hightstown, New Jersey, and retired from Peddie in 2013. During his twelve years of leadership, John conceived and executed two strategic plans that resulted in a new Science Center, History House, and Athletic Center, a 65% increase in the number of applicants as well as a 12% increase in selectivity, innovative programming including the establishment of sister-schools in Shanghai, China and New Delhi, India, and significant advancement of the financial foundation of the institution.
Kim Koopersmith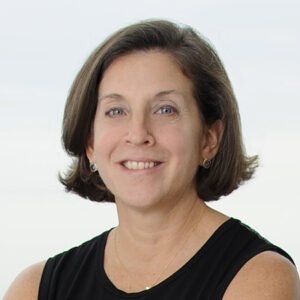 Kim is chairperson of Akin, Gump, Strauss, Hauer & Feld LLP. Kim guides the strategic direction of Akin Gump, heads the firm's management committee, and plays a leading role in ensuring the firm's continued commitment to the highest levels of client service and in strengthening its dedication to diversity and inclusion, pro bono work, and attorney excellence. Kim has played a key part in the enhancement of the firm's overall performance and has earned numerous industry recognitions and plaudits for her leadership. Among them, in 2020 she was named by the Financial Times as one of its Innovative Law Firm Leaders. Throughout her career, Kim has been a pioneer in efforts to enhance diversity and inclusion and attract the best talent to the profession. Under Kim's leadership, in 2020, Akin Gump earned Mansfield 3.0 Certified Plus certification for its success in promoting women, lawyers of color, LGBTQ+ lawyers and lawyers with disabilities into leading roles at the firm. Kim also spearheaded Akin Gump's efforts to join with other firms in launching the Law Firm Antiracism Alliance. Kim earned her J.D. at Fordham University School of Law and her B.A. at the University of Pennsylvania, cum laude.
Adam Weinstein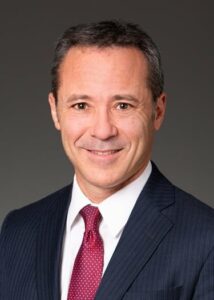 Adam is a Partner at Sidley Austin LP, representing large-cap and middle-market private equity funds and their portfolio companies in leveraged acquisitions, mergers, strategic investments, growth financings and similar transactions. For the last 20-plus years, Adam has served as a trusted adviser to a mega-cap private equity fund and its affiliates and portfolio companies in many of its complex, global leveraged buyout/carve-out transactions and public company acquisitions. Adam is recommended in The Legal 500 U.S. 2017–2018 for M&A: Middle-Market. Adam earned a J.D. at Fordham University School of Law and a B.S. in Economics at Cornell University.