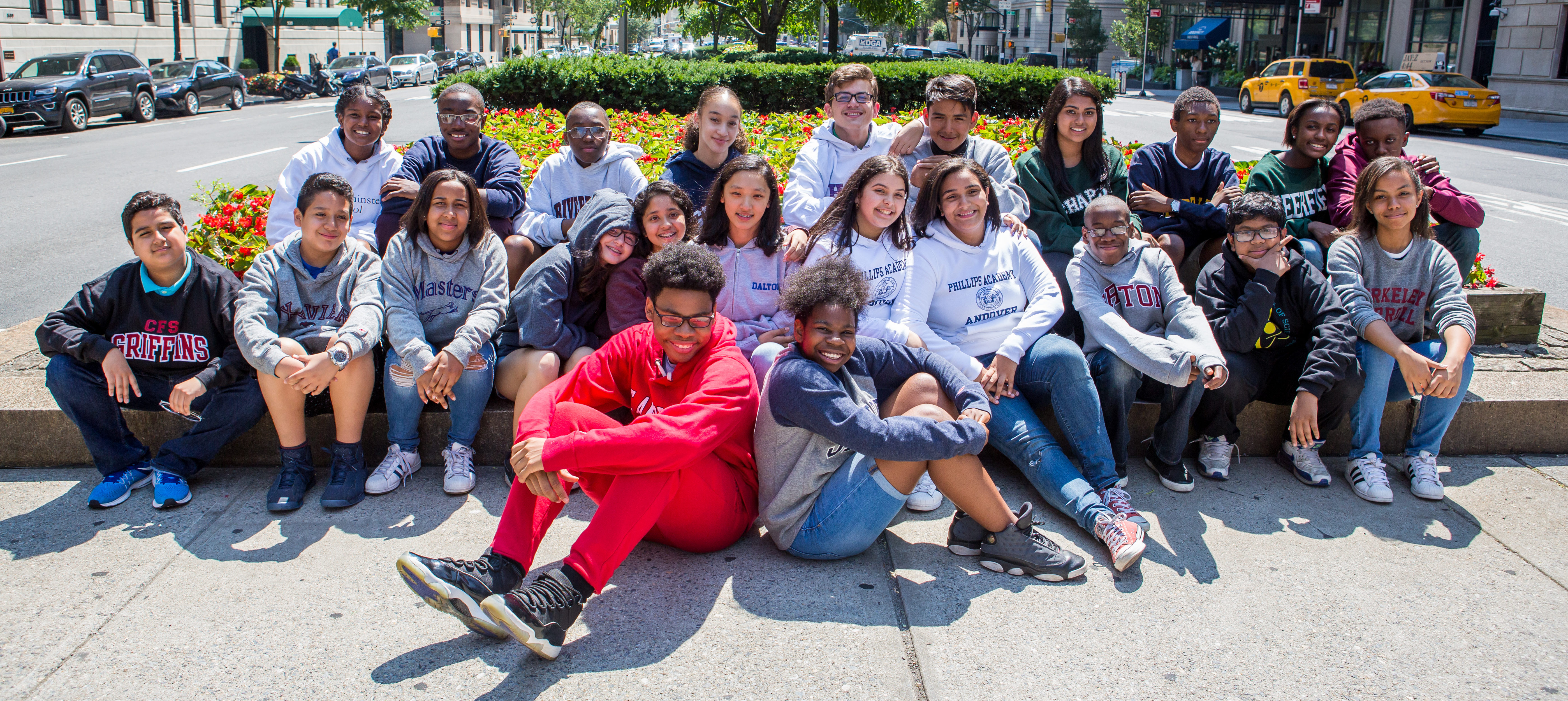 Associate Director of Communications and Development
Join Our Team
The TEAK Fellowship is a ten-year enrichment program that offers New York City students from under-resourced communities intensive after-school and summer academic classes, transformational cultural experiences, secondary school, and college guidance, a vibrant internship program, and robust support system. TEAK students earn admission/financial aid at our Nation's most prestigious academic institutions and graduate from them determined to make an impact on communities in need of their contributions and leadership.  
---
TEAK is seeking a motivated, collaborative, and highly organized individual with a commitment to TEAK's mission to serve as the Associate Director of Communications and Development. Candidates should have a passion for educational equity, a love of working with people, and a desire to join a like-minded, committed, and diverse team of professionals.
Key Responsibilities
Work under the leadership of the Deputy Director of External Relations to develop and implement strategies for the cultivation, solicitation, and stewardship efforts for major donors including:

Development and Communications
● Increase the visibility of the TEAK brand through communications strategies including print and digital publications, the website, social media, audio, visual and multimedia formats
● Plan, design, implement and monitor communication strategies and social media campaigns
● Track and report communications and social media campaigns' performance metrics
● Solicitation of individual donors and support planning and production of special events
● Support fundraising efforts by TEAK's Next Generation Board and Alumni fundraising
● Support the planning and execution of various fundraising & cultivation events throughout the year, including one major benefit for the Next Gen Board
● Support Executive Director & Development Committee in preparation of Board materials
● Plan logistics for donor site visits and stewardship meetings

Mentor Program
● Manage TEAK's mentor program, beginning in the fall of a student's 7th-grade year
● Recruit, vet, and train approximately 50 mentors annually
● Plan and oversee 6 events annually;
● Maintain Mentor program budget and track outcomes

Other Responsibilities
● Support student events in planning and/or advisory role as needed.
● Participate in or lead special projects and committees.

Qualifications
● Bachelor's degree; advanced degree in relevant field preferred
● 3+ years of professional experience in development and communications, nonprofit experience a plus
● Outstanding communicator in written and verbal form
● Exceptional interpersonal, networking, and presentation skills
● Ability to manage multiple projects and priorities
● Excellent time management skills and the ability to consistently meet deadlines
● A strong eye for design and superb attention to detail
● Ability to cultivate and maintain professional relationships with various stakeholders including students, alumni, staff, Board, and program partners
● Experience with Salesforce, MailChimp, and/or similar software
Salary
Salary is competitive and commensurate with experience. TEAK offers generous benefits and vacation. The TEAK Fellowship is an equal opportunity employer and encourages candidates from diverse backgrounds.
How to Apply
Please send a cover letter and resume to TEAK at [email protected]  with the subject line "Associate Director of Communications and Development."  Due to volume, only candidates moving forward in the process will be notified.