Each year, TEAK's programming and impact is strengthened by the generous contributions and efforts of countless volunteers. April is National Volunteer Month and we're excited to spotlight some of TEAK's amazing volunteers!
Robbie Citrino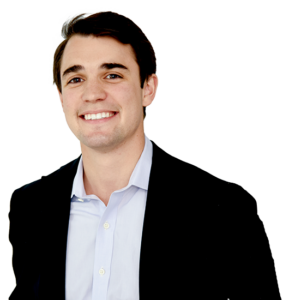 Robbie is a Senior Associate at Hg Capital and serves as a Professional Coach to TEAK College Fellow Erick Jara. In addition to supporting Erick as he explores career paths, Robbie is trustee of the Hg Foundation, which is a funding partner of TEAK. We're so grateful for Robbie's investment in our students and our mission!
"Mentoring with TEAK has given me a new perspective on the level of ambition of students in NYC and the dedication with which they work to build their futures," Robbie says. "It has been a rewarding experience to be just a small part of that process, and I am looking forward to helping grow TEAK's impact across more students in the years to come."
Melissa Daly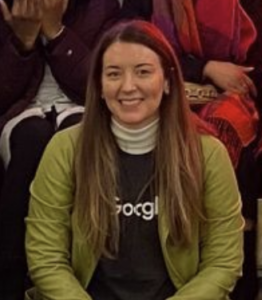 Melissa is a Technical Recruiter at Google, has hosted TEAK at Google's NYC office, provided resume feedback to TEAK Fellows, and regularly attends TEAK volunteer events. We are so fortunate to have Melissa as a volunteer and supporter!

"Volunteering with TEAK has been a highlight of my NYC experience as it allows me to give back to my new community in a fulfilling way," Melissa says. "I'm constantly inspired by the fellows I interact with in addition to the community of staff and volunteers that come together to give fellows access to the bounty of resources and opportunities they're immersed in. My involvement in TEAK is really inspired by this quote, 'Helping one person might not change the world, but it could change the world for one person.'"
Griffin Edwards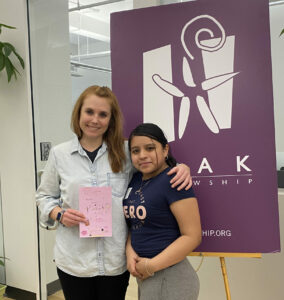 Griffin is a Principal in Apollo Global Management's NYC office and serve as a Mentor to Class 25 Fellows Priscilla. In addition, Griffin has served on TEAK's Midsummer Night Benefit Committee, helping to raise sponsorship funds for the Next Gen's Board Annual Benefit.

"My favorite thing about TEAK is how much I get to learn and experience throughout the process," says Griffin. "My mentee and I always choose activities where we can learn something or try something new: cooking classes, book clubs, Broadway, Natural History Museum, etc. We also always spend time discussing what she is learning in school, which is often new information for me! I am very grateful for the time I get to spend with my mentee and look forward to every individual and group activity."
Fraynette Familia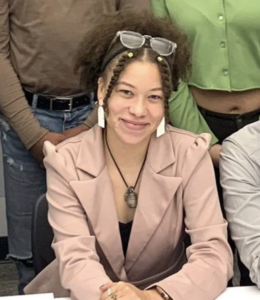 Fraynette is a TEAK Class 13 Alum and Director of Communications for New York City Council Member Carmen De La Rosa. Fraynette currently serves as a Professional Coach to Class 17 Fellow Avery Ransom and has volunteered at TEAK's Career Readiness panels and workshops. We appreciate you, Fraynette!

"TEAK has positively aided my development as a person, student, and professional while providing me with a robust support system and a true life-long family," says Fraynette. "I feel blessed to be in the TEAK family and want to ensure that I can open doors, clear paths, and provide that same level of support for others."
Miguel Montoya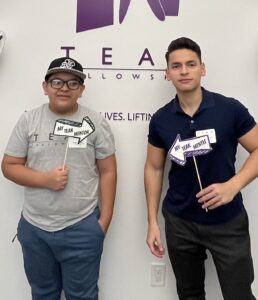 Miguel is an Associate at KKR, serves as a Mentor to Class 25 Fellow Adrian, and has helped coordinate mock interviews with TEAK Fellows and KKR professionals. Thank you, Miguel, for being a committed volunteer and advocate of TEAK!

"I have really enjoyed the opportunity to explore different parts of the city with my mentee and the TEAK community," Miguel says. "Beyond exploring NYC, it's incredibly motivating to work with such ambitious and resilient students."
Kate Wellde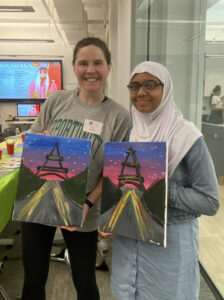 Kate works in Human Capital Management for Apollo and is a Mentor to Class 25 Fellow Raisa. Kate has also served on TEAK panels, offering internship and career guidance. Thank you, Kate, for all you do for TEAK and others!
"It is inspiring to work with an organization that attracts so many highly motivated and bright students each year and has had such a strong track record of success," shares Kate.