We are excited to announce two new TEAK Board Members, Amy Hong and Ehren Stenzler who have joined the ranks of our many Board Members who help us fulfill our mission.
Amy Hong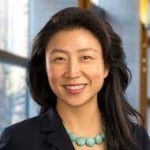 Amy Hong is a managing director at Goldman Sachs & Co. LLC and is the head of Market  Structure and Strategic Partnerships for the Global Markets Division. She is responsible for  cross-asset strategic business development efforts and her areas of focus include market  infrastructures, systemic and operational risks and digitization. Earlier in her career, Amy was in  Global Credit Trading. She joined Goldman Sachs in 2006 as an analyst in the Investment  Banking Division. 
Amy serves on the US Commodity Futures Trading Commission's Global Markets Advisory  Committee and Market Risk Advisory Committee, the boards of the International Swaps and  Derivatives Association (ISDA), Long-Term Stock Exchange (LTSE), and ICE Clear Credit, and  the risk committees of ICE Clear Credit and ICE Clear Europe on behalf of the firm. 
Amy earned a BA in Political Science and International Relations from Bucknell University and  an MBA from Columbia University, and was awarded the George E. Doty Global Master's  Degree Fellowship.
Ehren Stenzler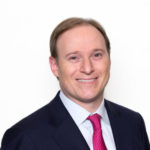 Ehren is the Co-Founder and Managing Partner at LionTree, an independent investment and merchant banking firm, with a focus on media, technology, telecommunications and the broader digital economy. Prior to co-founding LionTree in 2012, Ehren served as Co-Head of US Mergers & Acquisitions at UBS, where his role also included overseeing the UBS Fairness Opinion Committee. In his 10 years at UBS, Ehren also served as Deputy Head of US M&A and Head of Technology, Media and Telecommunications M&A. Ehren worked at Continuum Group Limited and Donaldson, Lufkin and Jenrette prior to UBS. Ehren is a member of the Board of Directors of Child Mind Institute. He graduated with a BS in Economics from The Wharton School at the University of Pennsylvania. Ehren lives in New York City with his wife and three children.