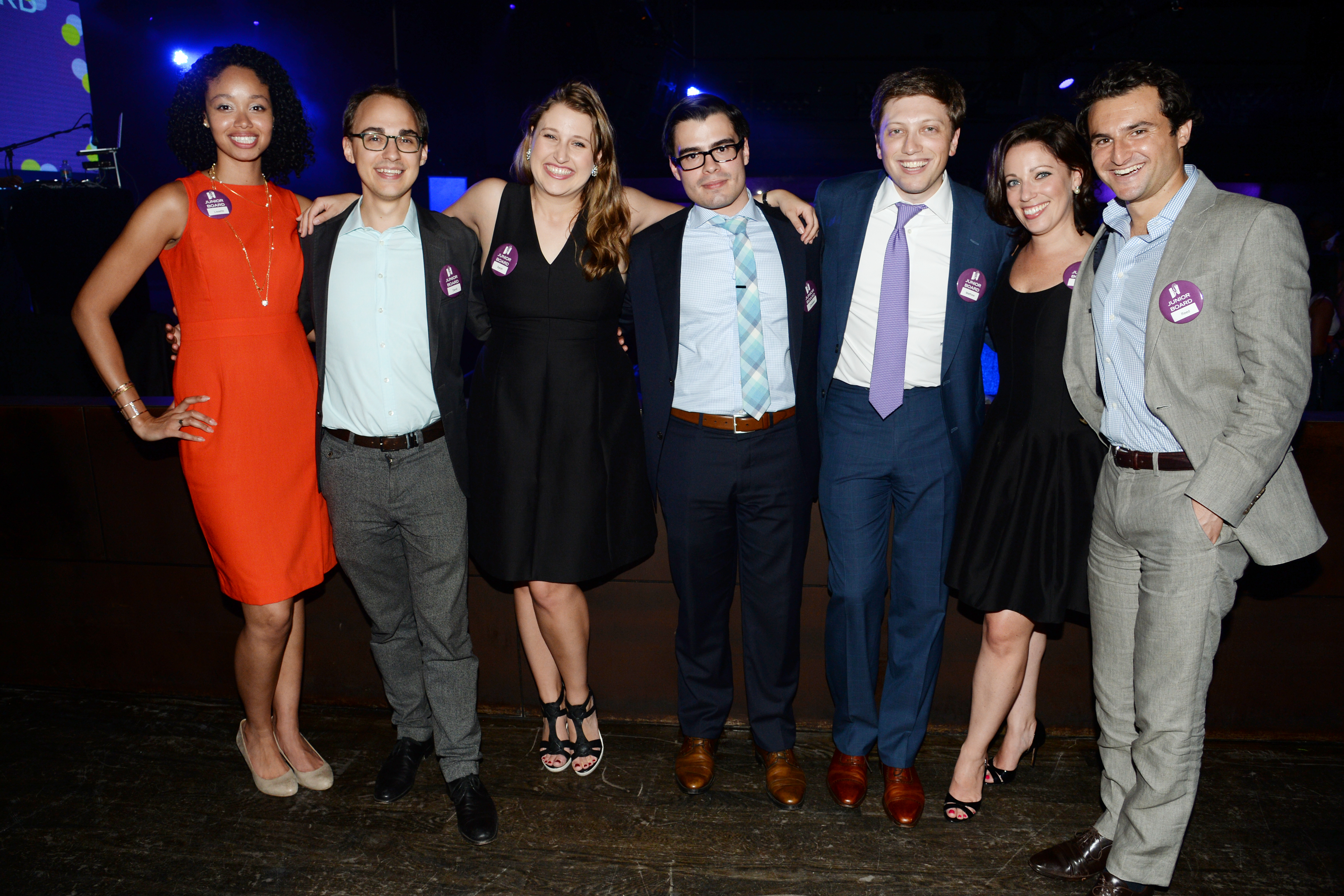 The TEAK Next Generation Board includes young professionals who are passionate about helping TEAK achieve its mission of empowering exceptional students to reach their full potential regardless of their financial situation. The Next Generation Board supports TEAK through fundraising, volunteering, mentoring, and spreading the word about the organization.
LISSETTE DURAN (Co-Chair) (TEAK Class 2)
Associate
Paul Weiss
ROBERT KALSOW-RAMOS (Co-Chair)
Principal
Apollo Global Management
DAVID ANDERSSON
Arts & Culture Consultant Bloomberg Associates
TARIF CHOWDHURY (TEAK Class 3)
Anesthesia Resident
NYP-Columbia University Medical Center
WEBSTER CHUA
Member
Kohlberg, Kravis, Roberts & Co.
LAUREN LAMPEN
Consultant
Over the Horizon Strategies
JOHN LANTZ
Associate MBS Trading
MUFG-Bank of Tokyo
SARAH LASSAR
Executive Director
J.P. Morgan Asset Management
U.S. Equities
INNA MARYASINA (TEAK Class 9)
Senior Associate
Capital One
CHRISTIAN MONTOYA (TEAK Class 2)
Credit Analyst
Banca IMI Securities
REED RAYMAN
Principal
Apollo Global Management
MUKUND SADAGOPAN
Head of CLO Structuring
RBC Capital Markets
NATASHA SOCOLOF
Associate, Client & Partner Group
Kohlberg, Kravis, Roberts & Co.
MATTHEW SPIRO
Managing Director
Atalaya Capital Management LP
SUSAN WEISS
Director
Financial Sponsors Group
Credit Suisse