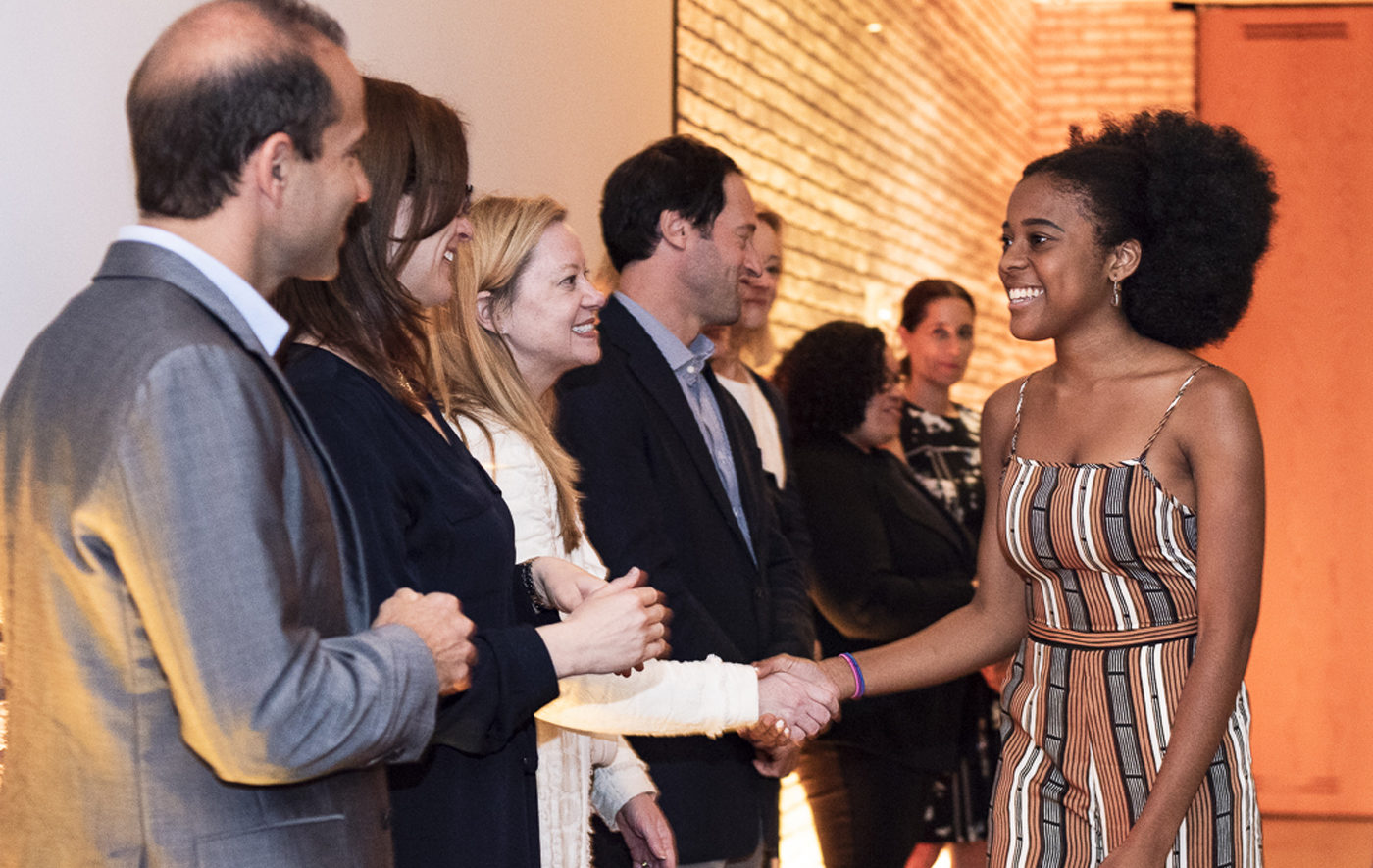 Professional Coaching Initiative
Become a Professional Coach to a College Junior/Senior
TEAK's College Scholars are pursuing degrees in economics, African American studies, comparative literature, business, political science, computer science, history, education English, biology, chemistry, neuroscience, math and more at the most selective colleges and universities in the country. However, they still need your expert advice and insight to launch the careers they aspire to pursue. Learn more about getting matched with a rising college junior who has selected his/her major and is planning to pursue a career in your field of work.
Why the Coaching Initiative?
•   Provide College Scholars with a professional resource in their field of interest
•   Assist with goal setting and career guidance
•   Help navigate the process of obtaining a job post-graduation
•   Expand College Scholars' network
How does the TEAK Coach Initiative work?
•   College Scholars are matched with a Coach at the end of their Sophomore year
•   Coach – Scholar matches are made based on career aspirations as well as interviews conducted by TEAK staff with Coaches and Scholars
•   Coaches receive ongoing support and guidance from the TEAK staff
•   TEAK schedules check-ins throughout the year with both Coach and Scholar to ensure progress is made
The Expectations of a Coach
•   Annual commitment of approximately 25 hours
•   At least 3 in-person meetings throughout the initiative and phone or email contact 2X per month
•   2-year commitment to the relationship throughout the College Scholar's junior and senior years
•   Incur the costs of any events or excursions with your College Scholar
How Do you become a TEAK Coach?
•   Submit an application
•   Participate in an individual interview
•   Attend Coach Training Session in the spring
•   Complete and pass a background check
•   Attend TEAK's Matching Ceremony in the spring
Some common Coach/Scholar Activities
•   Coffee/lunch
•   On-site job shadowing
•   Interview practice
•   Educational events (lectures, seminars, etc)

To learn more about the Professional Coaching Initiative and how
you can get involved, please contact Nick Cherico at [email protected]
teakfellowship.org or 212-288-6678 x141.