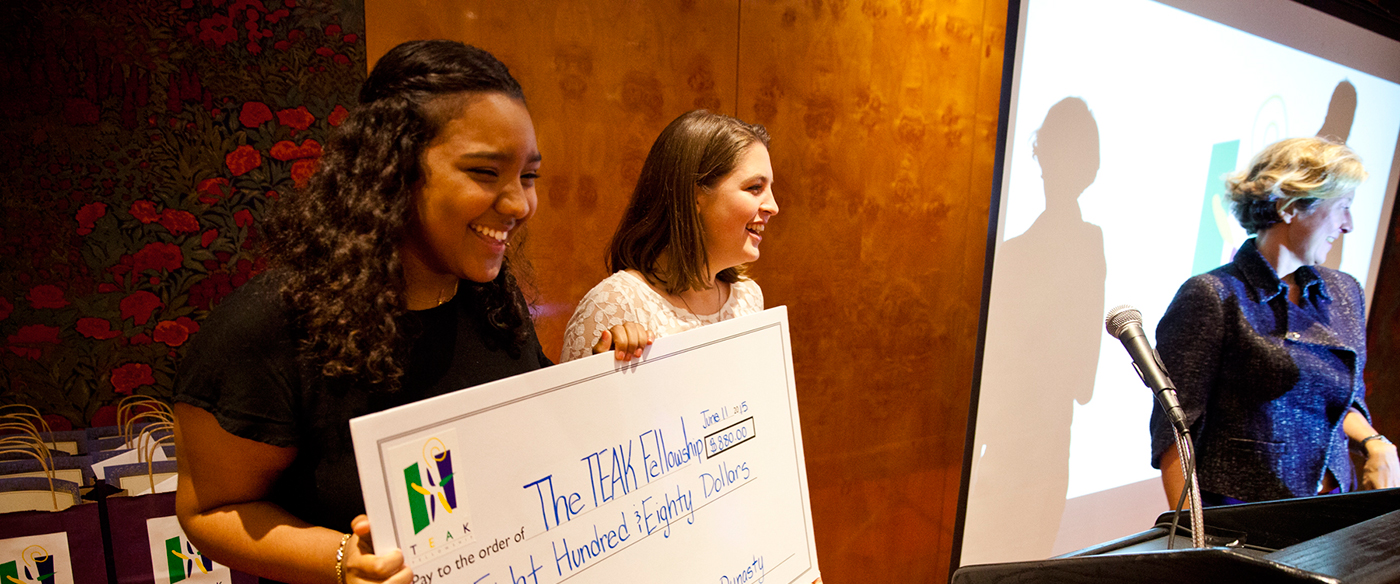 Make a lasting impact in our students' lives
By Mail
Checks can be made payable to The TEAK Fellowship and mailed to:
16 West 22nd Street, 3rd Floor, New York, NY 10010.
Stock/Wire Transfer
To make a gifts of stock or to arrange a wire transfer please contact Michelle Kim, [email protected], 212-288-6678, ext 103.
Matching Gifts
Don't forget to ask your company if it has a matching gifts program so that your gift can go twice as far.
In-Kind Gifts
We gladly accept in-kind gifts – including computers, school supplies, business & business casual clothing, event tickets, and much more! – for our students' use. Please contact us for more details.
Planned Giving
Many people choose to express their commitment to our work by remembering The TEAK Fellowship in their estate plans. Planned gifts, including bequests, create and extraordinary opportunity to provide the much needed resources that will enable us to carry out our mission.
Sample Language
If you wish to designate your gift to TEAK, consider using this sample language:
"I wish to remember The TEAK Fellowship, a qualifying not-for-profit IRS Code 501(c)3 organization with a gift in the amount of $_______, or a designated % of my charitable estate, for its general uses and purposes.